Message from the President
Perfect Golden Retrievers
More and more people seem to want perfect golden retrievers. You know, the ones that are always happy and well behaved. The ones who are gentle with little kids and love other dogs and cats and bunnies and hamsters. The ones who never growl or get grumpy. The ones who aren't bothered by thunderstorms. The ones who don't mind being left alone for hours. The ones who never jump up or bother you for attention. The ones who are healthy and don't require visits to the vet except for their annual check-ups. All these "ones" wrapped up in one dog.
I have never met a perfect golden retriever. I share my life with four golden boys and none seem to be perfect. They each have flaws. And some of those flaws cost a lot of money and certainly test my patience some days. If you are looking for a perfect golden retriever, you need to rethink that. AGA does not have perfect goldens for you to foster or to adopt. We certainly have wonderful dogs, but each requires lots of time being put into them, and not just for training.
Goldens require more attention than the average dog. They were bred to be companion dogs and not to be left alone. Goldens have health issues like many of the most popular breeds. We often say if you can get a golden retriever past 7 years of age without cancer, you have a great chance of having a senior golden by your side.
So, whether you are one of our wonderful foster families, an adopter or an applicant, please know that we can't produce a perfect golden retriever for you. We try our best to fix the health and behavior issues, but we will never fix everything.
Those of you who are lucky enough to share your life with a golden retriever, we know you wouldn't trade him or her or them for the world. You see, perfection is in the eye of the beholder and thankfully, we all need glasses.


Lauren Genkinger
AGA Events Update

GOLDENRAMA IS COMING UP IN OCTOBER
Mark your calendars for Goldenrama 2013 on Sunday, October 20, 1 - 4 p.m. at the Field at Atlanta Athletic Club. Bring your golden retriever and the rest of your family for a fun-filled afternoon. It's a great sight to see hundreds of adopted golden retrievers and their families having a great time.
Right now we're looking for
sponsors, vendors
and
silent auction items
. If you know of potential sponsors or vendor booth participants, please contact
Juliann@adoptagoldenatlanta.com
. For the silent auction, we're looking for things for dogs and dog-related items, restaurant gift cards, movie tickets and other entertainment items families might like. Contact Sue Glaskey about silent auction donations at
sglaskey@pmlg.com
.
GOLF TOURNAMENT TEES UP A SUCCESS!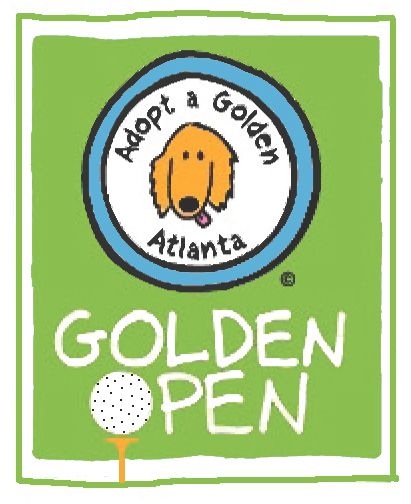 Our first golf tournament, the Golden Open, met its goals of having a great turnout, raising money and making sure the teams had such a good time that they want to come back next year! There were 117 players taking to the course last month at the Marietta Country Club.
Winners were:
First Place Team: Mike Heazel, Mike Rickman, Frank Cannon and Jackson Heazel
Second Place Team: John Gregory, Roger Haggerty, Brett Russillo and John Helmer
Third Place Team: Jeff Phillips, Leroy Travis, Wesley Johnson and David Sexton
Individual winners were:
Men's Longest Drive - Tommy Duffy
Closest to the Pin - Gene Hensler
Ladies' Longest Drive - Linzy Duncan
50/50 Closest to the Pin - Gene Cubelic
A special thanks to our sponsors - The Gladney Foundation, ZWJ Investment Counsel, three, Lisa Montbellier, RBM of Atlanta, The Food Movement and Hooters.
NEW PLANS FOR GOLDEN GALA 2014
Next year's Golden Gala has a new date and a new location! We're going to hold the Golden Gala on Saturday, April 19, 2014, at The Atlanta History Center on West Paces Ferry Road in Buckhead. Moving to a spring date allows us to enjoy the beautiful outside garden area for enjoying our signature drink, the Goldentini!
Save the date and watch for more details.
May Orphan of the Month
Cody
Meet Cody, our May 2013 Orphan of the Month.

Cody is a handsome 2-year-old male Golden mix who is looking for a foster or forever home to take him in. He is an active boy who loves to play, and is looking for an active family to be his perfect match.

Cody is a big fan of treats and being outdoors. He is perfectly content taking naps under the shade of a tree on a beautiful day in between rounds of playing catch. A fenced-in yard to play in and some humans to call his own would make Cody one happy boy. He would love to be the center of attention in a single dog home with adult children to keep up with him.

Cody is extremely intelligent and is learning very quickly in his training lessons. He is looking for a devoted family that will continue to work with and teach him how to be the best Golden he can be. With love and attention, Cody will no doubt be a superstar Golden for a very lucky family!

If you are interested in meeting Cody, please call us at 404-DOGLESS or send us an email to make arrangements for a visit.
Cody gets too excited to come to Adoption Day, but you can meet our other orphans at Adoption Day on May 5th.
Mother Goose Found!
Meet our hero, Katie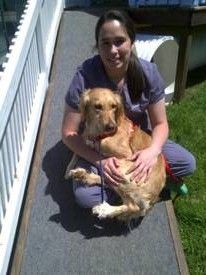 Another happy ending to a story that could have been tragic. Mother Goose, an AGA orphan, slipped out of her harness while leaving her vet's office, which is located on a busy highway.
Mother Goose was a breeder dog and is still learning to trust people, so we knew getting her back was going to be difficult.
We called our Lost Dog Team, headed by Carolyn Waters, into action along with her foster mom, Linda, who was probably the only person MG trusted. Searching the woods through poison ivy, several sightings occurred but MG would not come. Many searched until darkness and some went out at 11 p.m.
One of our dedicated volunteers, Katie Santaniello, went to look the next morning before sunrise. As daylight appeared, she saw Mother Goose and by using treats and a puppy to lure MG close, she was able to grab her. Meet Katie, our hero!
It takes a village to organize a lost dog search and our gratitude goes out to Carolyn, Linda, Meriah, Ben, Joe, Walta and the staff at Trickum Ridge Animal Hospital. Mother Goose is back with her foster mom and is ready to find her new family. We think a fence would be a good idea.
Debra Marlin Artwork for Sale
Visit our Golden Store
here
and click on the Debra Marlin Art link at top. Wonderful black and white posters and autographed books are on sale now to benefit AGA. If you are interested in some of her color lithographs, which we cannot post to our website, please email
lauren@adoptagoldenatlanta.com
. Costs range from $300-$600.
Come Help AGA and
Get a Free Cookie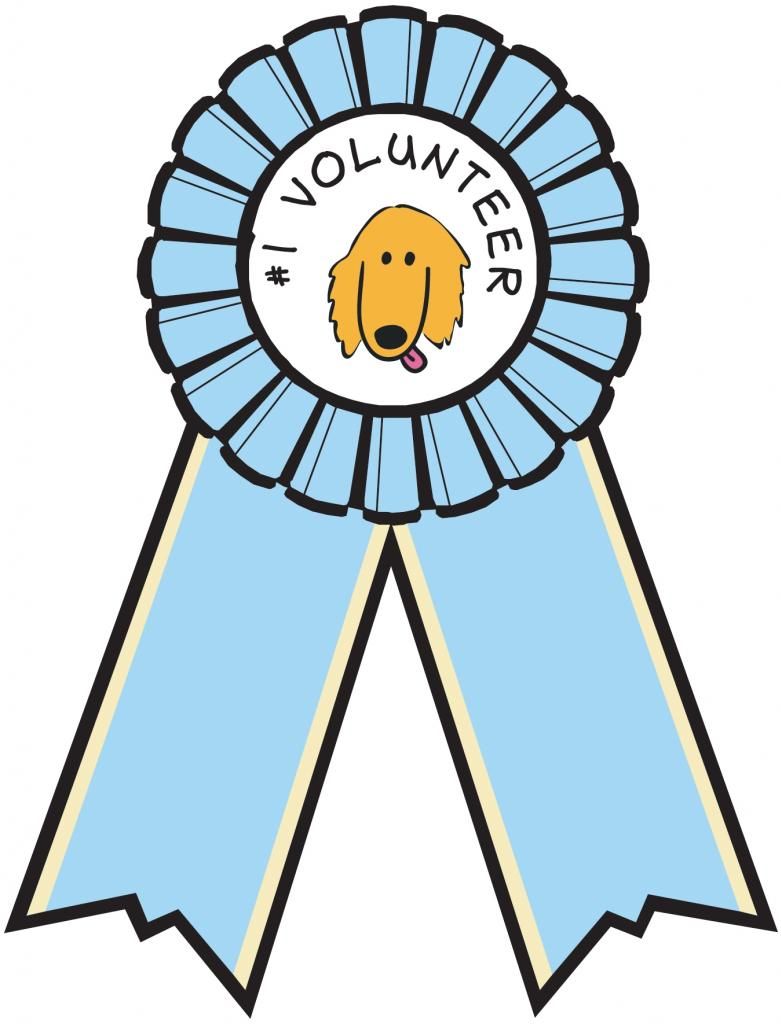 AGA is looking for volunteers to c
ome help our dogs. We have some critical volunteer jobs to fill. We will train you and provide all the support you need. You will never be left alone in an unfenced yard.
Applications Team - Interview applicants and help find them their golden retriever. Phone and basic computer skills a must. (5 hours per week)
Foster Team Coordinator - Work with our foster families while they care for our dogs waiting for adoption. (5 hours per week and phone access for emergencies)
Foster Team Transportation Coordinator (shared job) - Strictly an email job, send requests out to the transport team to pick up and deliver dogs in the foster program. (10 hours per month)
Foster Team New Foster Screener - Interview new foster applicants and get them ready to become a foster family. Phone and computer skills a must. (10 hours per month)
Foster Team Administrative Support - Need good communications skills, close attention to detail and the ability to make telephone calls and send emails throughout the day. (5 hours per week)
If you have a few hours per week to give and would be willing to do one of these jobs, please go to http://www.adoptagoldenatlanta.com/pitch_in.asp and complete our short volunteer application and we will contact you within 24 hours! We thank you, and so do our golden retrievers. They will share a cookie with you and will give you plenty of golden hair to show how much they appreciate your help.
Ask the Trainer
Excessive Barking
It is natural for dogs to bark and they use it to communicate for many reasons. Barking can be advantageous when protecting or alerting their owners, but excessive barking can become a problem. It is easier to improve the situation if you understand the reasons. These reasons include:
Preventing excessive barking, as with any training situation, takes time, dedication and patience. It is important to keep calm in barking situations and to avoid rewarding the dog until you get the desired behavior.
Once you determine the reason for your dog barking, you can help by reducing or eliminating the cause. For example, cover windows if your dog barks at people passing. If they bark in the yard, don't leave them out for long periods alone.
It is always beneficial to keep your dog active and occupied, and it is especially helpful in controlling barking when they are playful, seeking attention, bored or anxious. You can take them for a walk, throw the ball, or practice commands.
When your dog gives an unwelcome bark you can give a quick clap or command. As soon as the barking stops, you can praise your dog and give a treat. You may want to have your dog sit or lie down before you praise to help redirect his or her attention. Repetition and consistency are crucial with this type of exercise, which reinforces the positive behavior.
If your dog is still barking excessively, despite your best efforts, consult a trainer or veterinarian. Trainers can help in many ways, including working on commands specific to barking, basic commands to redirect, or desensitizing exercises for the causes of barking.
Ask the Vet
How do I find out if my dog food has been recalled?
Ever since the massive recall of pet food in 2007, responsible dog owners have become more conscientious about what they feed their dog and more attuned to food recalls. Since recalls may be related to hazardous health issues, you want to know immediately if the food you are feeding has been recalled or listed on the FDA's dog food recall list. Please click on the following link where you can
sign up to be notified of dog food recalls
. The content this site provides contains both information and a link to FDA information. Stay informed to keep your dog healthy!
Keep your Dog Safe:
Avoid These Common Toxins & Poisons
Top 10 Toxins and Poisons for Dogs:
Chocolates
Insect bait stations
Rodenticides (mouse and rat poison)
Fertilizers
Xylitol-containing products such as sugar-free gums and candies
Ibuprofen
Acetaminophen
Silica gel packs
Amphetamines, such as ADD/ADHD drugs
Household cleaners
(accordng to Pet Toxin Helpline)
AGA Looking For Loving Fosters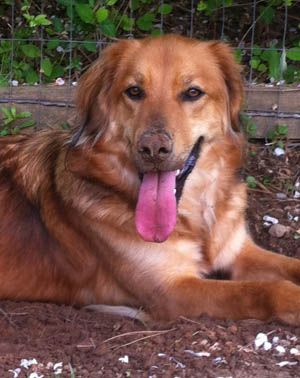 We are always looking to add to our "foster families." We will match a golden to your lifestyle! All you have to do is provide love, exercise and attention. If you and your family are interested in joining our foster team, check out our application online. Thanks!
New Gear in the Golden Store
Check out some of the new merchandise available now in the AGA Golden Store, including a 58'' AGA golf umbrella that will keep you dry during any spring shower. While you're there, check out our new sale items for a chance to save some money and some dogs at the same time.
"When a human dies there is a bridge they must cross to enter into Heaven. At the head of the bridge waits every animal that human encountered during their lifetime. The animals, based on what they know of this person, decides which humans may cross the bridge...and which are turned away."
-Native American legend


Adoption Day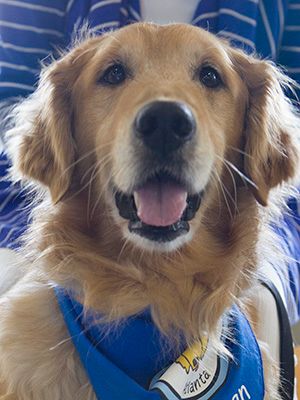 New Adoptions
Congrats to all our pups who found Forever Homes during April!
Gulliver
Corbet Pup
Laker
Honey
Milk Dud
Tory
Molly
Spring
AGA Abbey
Brody
Bella Apple
Daisy & Gatsby
Kylie
Silas
Callan
Jovi
Hannah & Skye
Spread the Golden word -- please feel free to forward this newsletter to friends and family who would be interested in Adopt a Golden Atlanta!