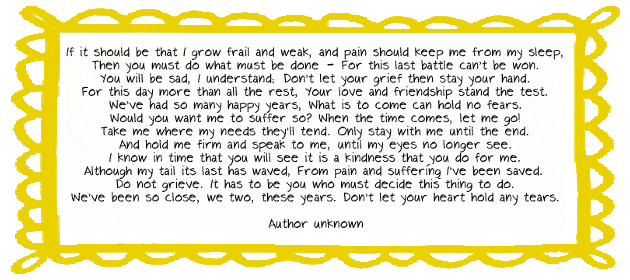 Daddy & Gussy our Goldens who adored each other & who passed 8 days apart
Our Beloved Goose, AGA Rescue
Amazing Dog Grace (Ross Tudor, owner)
A Great Dog, Sam James who brought so much love and joy to his mom, Ali
my Riley my ❤️ dog who I have lost unexpectedly to hemangiosarcoma
Joseph McPartland lover of all creatures big and small, especially dogs
Our Stepmom Michelle Phillips
Maggie Neblett. Mags was loved by all who knew her and will be missed but never forgotten. Rest easy, sweet girl.
Nugget Herrera my golden who passed in 2022
Maggie Senior, Tricia, Chuckie & Moose( fka Eclipse)
Preston Henry & Huntley Barksdale
Max, Sharon & Callie Cohen
Sam L (AGA Apr 2011), Best Golden Ever
Amy Weeks who fostered Matlin 2015 who I adopted.
With Love for Sweet Piper who's story ended too quickly
Patton, Rachel & Andrew Steyer
Our Dearly Loved Goldendoodle Dooley
Chauncey (AGA Carter 2007)
Madison - AGA Alum and Humane Hearts Pet Therapy Dog
Joseph McPartland - Clemson Tiger Freshman
Murphey (fka Sparky) Calcagno